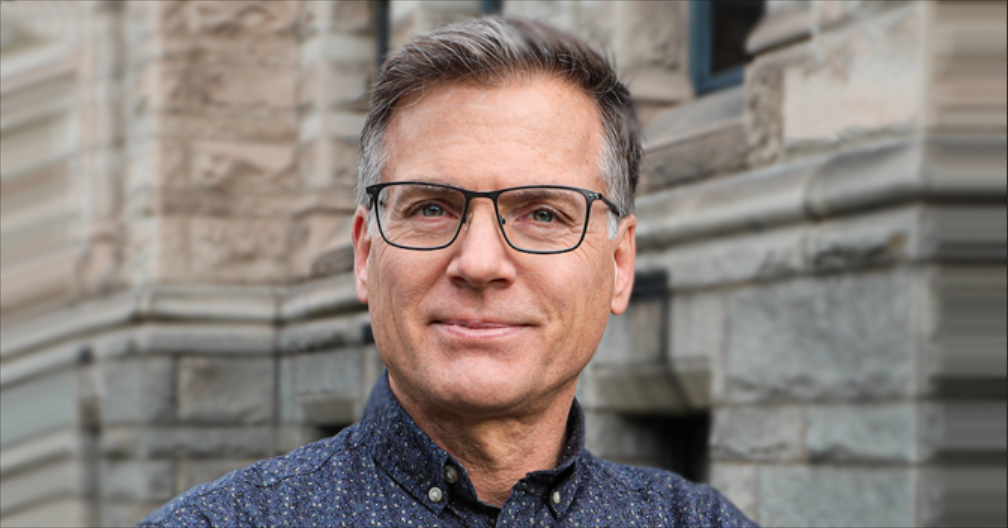 For the CRCHUM conference on October 1st, we are welcoming Dr Brad Nelson, Scientific Co-Director, of the BC Cancer's Immunotherapy Program in Victoria.

---
FRIDAY, OCTOBER 1, 2021 – 12 P.M. TO 1 P.M.
*You will receive a confirmation email containing the information you need to join the meeting.

Tumor-infiltrating lymphocytes (TIL) are associated with survival in virtually every human cancer, but the mechanisms by which they confer protective immunity remain incompletely understood. Focusing on ovarian cancer, our group applies genomic and molecular pathology approaches to define the mechanisms by which the human immune system responds to the evolving tumor genome over space and time. We find that optimal anti-tumor immunity involves interactions between T cells, antibody-producing B cells and myeloid cells in the tumor microenvironment. Our findings suggest new approaches to immunotherapy that overcome the inherent limitations of the T cell response.
Brad Nelson received his Ph.D. from the University of California at Berkeley in 1991. He completed postdoctoral training with Dr. Phil Greenberg and held faculty positions at the Fred Hutchinson Cancer Research Center and University of Washington in Seattle. In 2003, he became the founding Director of BC Cancer's Deeley Research Centre in Victoria BC. He is a Professor of Medical Genetics at the University of British Columbia and a Professor of Biochemistry/Microbiology at the University of Victoria.
Dr. Nelson's lab uses genomic and molecular approaches to study the immune response to cancer. As Scientific Co-Director of BC Cancer's Immunotherapy Program, he is leading a phase I clinical trials program focused on the use of CAR-T cells and other engineered cells for the treatment of lymphoid, gynecological and other cancers. In 2019, Dr. Nelson co-founded Innovakine Therapeutics Inc., which develops engineered cytokine receptors to increase the potency and safety of cell-based therapies for cancer.
Dr. Nelson's experience with clinical-stage engineered cell therapies provides a path to the clinic for novel immunotherapy strategies.

Invited by Réjean Lapointe
Cancer Research Theme

We look forward to seeing you connected in large numbers!

---
ABOUT CRCHUM CONFERENCES
The CRCHUM Conferences are free weekly meetings featuring renowned scientific speakers from various disciplines.
> Schedule of the CRCHUM Conferences