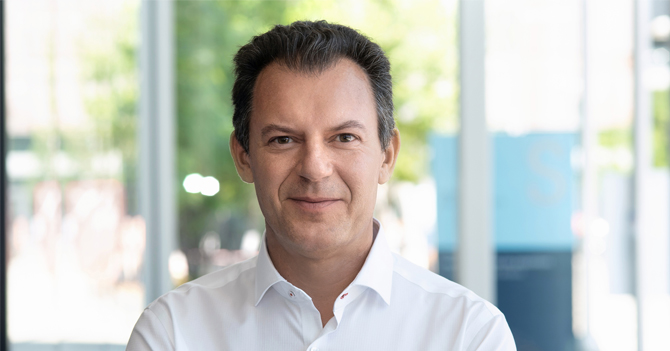 I hope you were able to take advantage of the summer, reconnect with family and friends and spend quality time with them.
The rise in the number of COVID-19 cases and the new variants require us to be cautious as the fall university session gets underway. Following the recent announcement by the Quebec government imposing mandatory vaccination in the health and social services network, all people working at the CRCHUM, as well as visitors, must be fully vaccinated as of October 15. We will communicate to you in the next few days the precise terms of application of this new directive. In the meantime, I ask those of you who have not yet received their two doses to do so quickly.
Nevertheless, restrictions have been relaxed at border crossings, which allows us to welcome new students and trainees, whom I warmly welcome to the CRCHUM.
Your management team has been working on several priority issues, namely:
Active participation in several provincial policy tables concerning legislative and regulatory changes governing access to data, as well as the drafting of an institutional data management policy;
The continuation of work on the quality approach, which several of you have been invited to participate in;
The gradual implementation of the remote work policy, as soon as access restrictions are completely lifted;
The continuous improvement of administrative procedures, including those governing audits of clinical research projects.
In addition, several research teams are involved in preparing their applications for funding of major infrastructure to submit to the Canada Foundation for Innovation as part of the 2023 Innovation Fund competition, which will be officially launched in October.
Scientific Day 2021 will be held in person if the health situation allows, on the mornings of November 3rd and 4th, at the CHUM's new Pierre-Péladeau auditorium. Fabiola Gianotti, Director General of the European Organization for Nuclear Research (CERN), will be our keynote speaker, participating remotely. The complete program for the day will be available soon on the CRCHUM's website.
Health situation permitting, we hope to be able to get together at the Château Bromont for our researchers' retreat on January 20 and 21, 2022. We'll be sending you details about the event in the coming weeks.
Despite the pandemic, our teams' scientific output and discoveries were abundant again last year, as shown in the CRCHUM's Annual Report, which, as usual, will be published entirely as an electronic document. We can be proud of our discoveries, our creativity and our collective resilience!
I wish you a good start to the academic year and look forward to seeing you back in person.