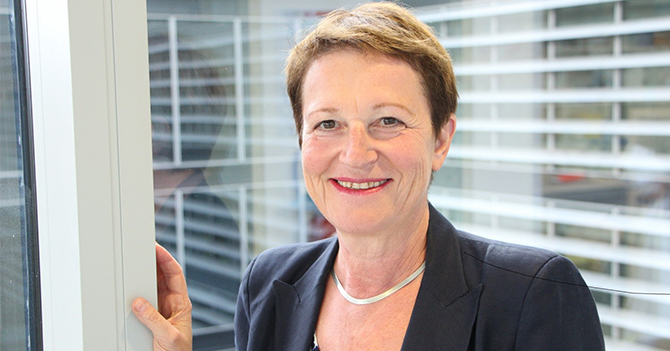 On Friday, November 8, 2019, the CRCHUM Conferences will host Catherine Lubetzki, professor in the epartment of Neurology of Sorbonne University and coordinator in the MS center at Salpêtrière Hospital,
Abstract
Brief summary: Despite major progress in multiple sclerosis treatment, accumulation of irreversible clinical disability is not sufficiently prevented with immuno-therapies. In this context, repair strategies aimed at reducing axonal damage are becoming a very active field of pre-clinical and clinical research. Improved understanding of the cellular and molecular mechanisms of myelin repair, together with the emergence of new therapeutic candidates are paving the way for novel therapeutic strategies in multiple sclerosis.

Learning objectives:
Understand the role of myelin repair in neuroprotection.
Learn the different cellular and molecular mechanisms involved in myelin repair.
Learn the current status of translational studies targeting repair in MS.
This conference will be presented in English.
Friday, November 8 at noon
Auditorium of the CRCHUM , R05.210 and R05.220
900 Saint-Denis Street, 5th floor
Montreal (Quebec), H2X 0A9
Catherine Lubetzki, Ph.D., M.D.
Professor, Department of Neurology, Sorbonne University
Coordinator, MS center, Salpêtrière Hospital,
About CRCHUM Conferences
The CRCHUM Conferences are free weekly meetings featuring renowned scientific speakers from various disciplines. These conferences are accredited by the Royal College of Physicians and Surgeons of Canada as continuing professional development activities.

About our scientific activities
> Schedule of the CRCHUM Conferences and the scientific activities at the CRCHUM (in French)