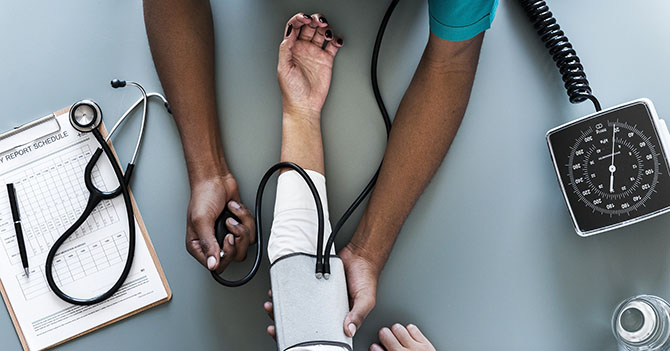 On Friday, January 11, 2019, the CRCHUM Conferences will host Arnaud Chiolero, professor of the department of epidemiology at McGill University.
Abstract
Much evidence to guide the prevention of cardiovascular diseases (CVD) comes from studies among adults. However, there is growing evidence that CVD has its roots early in life. For instance, the etiology of hypertension, a major causal risk factor for CVD, is driven by a complex set of factors acting at different moments across the whole life course, starting since conception. Consequently, prevention and management of hypertension should be considered within a life course epidemiology perspective. In this talk, I will first discuss evidence and recommendations about hypertension screening in children for the prevention of CVD. Second, I will discuss if reduction of sodium intake in children can help primordial prevention of hypertension.
Guest of Marie-Pierre Sylvestre. Axe innovation hub.
This conference will be presented in English.
Friday, January 11th, at noon
Auditorium of the CRCHUM , R05.210 and R05.220
900 Saint-Denis Street, 5th floor
Montreal (Quebec), H2X 0A9
Arnaud Chiolero, M.D., Ph.D.
Professor of Public Health and Primary Care & Deputy Director, Institute of Primary Health Care (BIHAM), University of Bern
Adjunct Professor, Department of Epidemiology, McGill University
About CRCHUM Conferences
The CRCHUM Conferences are free weekly meetings featuring renowned scientific speakers from various disciplines. These conferences are accredited by the Royal College of Physicians and Surgeons of Canada as continuing professional development activities.

About our scientific activities
> Schedule of the CRCHUM Conferences and the scientific activities at the CRCHUM (in French)