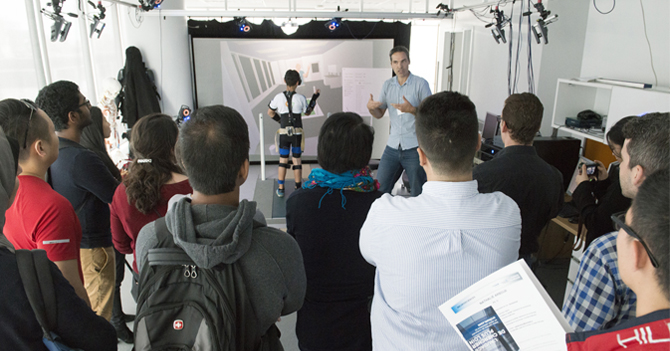 The first edition of Open House, whose goal is to recruit students to the University of Montreal Hospital Research Centre (CRCHUM) met with huge success last Saturday. No fewer than 115 people came to visit our facilities and meet with some 80 researchers, students, members of the student committee, members of the vice-directorate of student affairs and other staff members.
Daring to succeed
"We were delighted to welcome those who might number among the health research leaders of tomorrow. They were able to discover our research environment in an ultraspecialized hospital setting and find out more about training possibilities in the different biomedical research themes and in population health. We are confident that this event will lead to the recruitment of many candidates during the coming trimesters", affirmed Pierrette Gaudreau, Associate Director of Student Affairs.
Bolstered by the positive outcome of this experience, the CHUM Research Centre will make this event a flagship activity at the beginning of the academic year in the years to come.