ing., PhD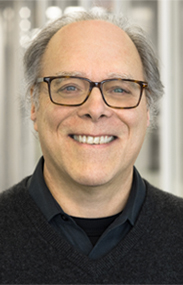 CHUM Research Centre
jacques.deguise@etsmtl.ca
514 890-8000, ext. 25778

The patient who needs immediate assistance should not communicate directly with the researcher. Instead, they should call the doctor's office or take other appropriate measures, such as going to the nearest emergency service.
Responsible
Imaging and engineering theme, CRCHUM
Director
Imaging and Orthopaedics Research Laboratory (LIO), CRCHUM
Adjunct professor
Department of surgery, Université de Montréal
Other affiliations
Professor
Department of systems engineering, École polytechnique de Montréal
Keywords
Medical imaging, 3D imaging, image processing, biplane imagery, geometric modeling, musculoskeletal system, thorax, abdomen, morpho-functional evaluation, computer-mediated medical-surgical procedure, orthopedics, joints, image-guided radiotherapy.
Research interests
Development and application of methods for imaging and modeling musculoskeletal and vascular systems, specifically applications of medical imaging, computer graphics, geometric modeling and morpho-functional evaluation of the locomotor and vascular systems. Computer-assisted medico-surgical acts. Movement analysis.
Targeted pathologies: scoliosis, spinal deformations, arthrosis and lesional trauma to the locomotor apparatus; aneurisms and stenoses.
The Imaging and Orthopaedics Research Laboratory (LIO) is affiliated with the ÉTS and the research centres at the CHUM, Saint Justine Hospital et Sacré Coeur Hosptial. It brings together experts from several fields: engineers, computer scientists, physicists, surgeons, radiologists, rheumatologists, kinesiologists, and physical therapists.
Publications