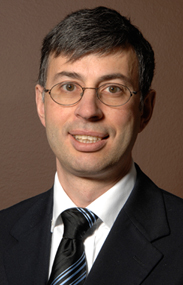 CHUM Research Centre
Physician
Department of hepatology, CHUM
Full professor
Department of medicine, Université de Montréal
Chairholder
Université de Montréal Novartis/Canadian Liver Foundation Hepatology Research Chair
Contact
marc.bilodeau@umontreal.ca
514 890-8000, ext. 35749
The patient who needs immediate assistance should not communicate directly with the researcher. Instead, they should call the doctor's office or take other appropriate measures, such as going to the nearest emergency service.
Keywords
Liver diseases, hepatocellular physiology, hepatocellular carcinoma, changes in hepatocellular metabolism, cirrhosis of the liver, autoimmune diseases of the liver.
Research interests
Research on the cellular physiology of the liver: role of glucose metabolism in the development of hepatocellular carcinoma and in hepatic homeostasis, effect of hepatic fibrosis on hepatocellular carcinoma. He uses cell culture models of mouse and human hepatocytes, liver cancer cell lines and animal models.
Tissue and cell bank on autoimmune diseases of the liver: characterization of cytokines and cytoimmunological phenotype.
Publications