M.D., M.Sc.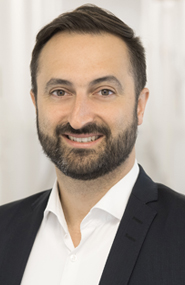 CHUM Research Centre
Interim chief
Department of psychiatry, CHUM
Psychiatrist
Addiction psychiatry unit, CHUM
Associate professor
Department of psychiatry, Université de Montréal
Contact
For questions related to Clinic and Department of Psychiatry:
Céline Carrier, 514 890-8000, ext. 13109
For questions related to research activities:
Pamela Lachance-Touchette, 514 890-8000, ext. 30938
For media requests:
www.chumontreal.qc.ca/joindre-le-chum
The patient who needs immediate assistance should not communicate directly with the researcher. Instead, they should call the doctor's office or take other appropriate measures, such as going to the nearest emergency service.
Other affiliations
President
Centre d'expertise et de collaboration en troubles concomitants du RUIS, Université de Montréal
Adjunct assistant clinical professor
Department of psychiatry, Mount Sinai School of Medicine (New York)
Keywords
Cannabis, addiction psychiatry, drug addiction, psychiatric comorbidities, craving, endocannabinoid system, clinical trials, translational research, hepatitis C, access to medical and psychiatric care by patients with addiction.
Research interests
Understanding the effects of cannabis on humans, particularly in terms of mental health.
Development and study of innovative treatments for drug addiction and its psychiatric comorbidities.
Studies to explore the role of the endocannabinoid system in drug addiction and drug-seeking behaviors.
Clinical trials and translational research to evaluate the effect of modulation of the endocannabinoid system in the treatment of substance dependence.
Substance Abuse, Mental Health and Hepatitis C Transmission.
Publications
Publications indexed on PubMed
News
Treat Cocaine Dependence with Cannabidiol? Not So Fast!
2020 CRCHUM Awards of Excellence: five researchers in the spotlight