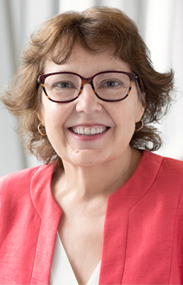 CHUM Research Centre
Microbiologist infectious diseases specialist
CHUM
Director of research
UHRESS, CHUM
Full professor
Department of microbiology, infectious diseases and immunology, Université de Montréal
Chairholder
Pfizer Chair in Clinical and Translational Research on HIV, Université de Montréal
Contact
c.tremblay@umontreal.ca
514 890-8000, ext. 14613
The patient who needs immediate assistance should not communicate directly with the researcher. Instead, they should call the doctor's office or take other appropriate measures, such as going to the nearest emergency service.
Keywords
HIV, resistance, antiretrovirals, entry inhibitors, viral reservoirs, genetic evolution, non-B subtypes.
Research interests
Viral evolution under immunotherapeutic pressure, pre-clinical evaluation of antiretrovirals, entry inhibitors, resistance to antiretrovirals.
Publications
Publications indexed on PubMed
News
COVID-19 Prevention Research – Recruiting healthcare workers at risk of contracting COVID
CIHR/COVID-19 Grants: $2.3M for CRCHUM teams
Focus on resistance to HIV offers insight into how to fight the virus