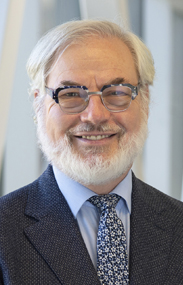 CHUM Research Centre
Director
Laboratoire de pathophysiologie endocrinienne, CRCHUM
Endocrinologist
CHUM
Full Professor
Department of Medicine, Université de Montréal
Contact
andre.lacroix@umontreal.ca
514 890-8000, ext. 14069
The patient who needs immediate assistance should not communicate directly with the researcher. Instead, they should call the doctor's office or take other appropriate measures, such as going to the nearest emergency service.
Keywords
Endocrinology, hypothalamic-pituitary-adrenal axis, adrenal pathologies, Cushing's syndrome, primary hyperaldosteronism, pheochromocytoma, adrenocortical carcinoma.
Research interests
Molecular mechanisms of adrenal tumors, aberrant hormone receptors in adrenal tumors and hyperplasia, new therapies for pituitary and adrenal tumors.
Publications
News
Identified: the gene behind an unusual form of Cushing's Syndrome