Inf., Ph.D.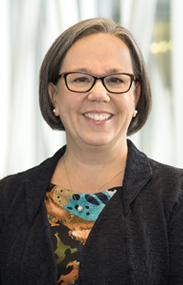 CHUM Research Centre
Senior Consultant in Specialized Care and Clinical Research
Nursing direction, CHUM
Associate Professor
Nursing Faculty, Université de Montréal
Contact
line.beaudet.chum@ssss.gouv.qc.ca
514 890-8000, ext. 12721

The patient who needs immediate assistance should not communicate directly with the researcher. Instead, they should call the doctor's office or take other appropriate measures, such as going to the nearest emergency service.
Other affiliations
Associate researcher
Center for Studies and Research in Family Health
Researcher
Interuniversity Research Network in Nursing Interventions in Quebec (RRISIQ)
Member
Ordre des infirmières et infirmiers du Québec (OIIQ)
Keywords
Nursing, chronic and neurological illnesses, telehealth, transition experiences related to health and illness, biopsychosocial and cognitive aspects, participatory and family systemic approaches, evaluative intervention research, qualitative and quantitative analysis.
Research interests
Management of chronic and neurological illnesses (Parkinson's, epilepsy, stroke, Alzheimer's and related dementias, etc.), patient / caregiver / family as care partners, development and evaluation of innovative ambulatory and eHealth interventions, Intervention Mapping, knowledge transfer, advanced practice nursing, interdisciplinary collaboration.
Publications
Publications indexed on Research Gate
News
LOCOMOTIVE: A Path to Recovery for Stroke Victims