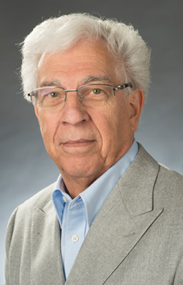 CHUM Research Centre
jean.louis.chiasson@umontreal.ca
514 890-8000, ext. 12732

The patient who needs immediate assistance should not communicate directly with the researcher. Instead, they should call the doctor's office or take other appropriate measures, such as going to the nearest emergency service.
Full professor
Department of medicine, Université de Montréal
Keywords
Diabetes, prevention, new treatments, oxidative stress and inflammation, exercise, cardiovascular complications.
Research interests
Regulation of glucose production and use in healthy and diabetic subjects. Mechanisms of insulin secretion and action. New therapeutic approaches to diabetes. Prevention of diabetes and its cardiovascular complications.
Publications