DVM, PhD, FCAHS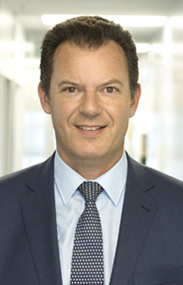 CHUM Research Centre
Director of research
CHUM
Scientific director
CRCHUM
Full professor
Department of medicine, University of Montreal
Head
Canada research chair in diabetes and pancreatic beta-cell function
Contact
vincent.poitout@umontreal.ca
514 890-8044
Administrative technician : Joëlle Casamajou
> Twitter
> Web site: www.poitoutlab.ca
The patient who needs immediate assistance should not communicate directly with the researcher. Instead, they should call the doctor's office or take other appropriate measures, such as going to the nearest emergency service.
Other affiliations
Fellow
Canadian academy of health sciences
Adjunct Professor
Department of medicine, McGill University
Associate Editor
Diabetologia
Member
Journal of biological chemistry editorial board
Diabetes editorial board
Keywords
Type 2 diabetes, Islet of Langerhans, Beta cell, Insulin, Glucose homeostasis.
Research interests
Our research program focuses on the regulation of pancreatic beta-cell function and its dysregulation in type 2 diabetes. Our goal is to understand how the beta-cell responds to changes in its metabolic environment, in particular the impact of chronically elevated levels of glucose and fatty acids on insulin secretion, insulin gene expression, and beta-cell replication. In addition, we are exploring the role of nutrient-sensing G Protein-Coupled Receptors (GPCRs) and Regulators of G protein Signaling (RGS proteins) in pancreatic islet function and glucose homeostasis.
Publications