MD, PhD, FRCSC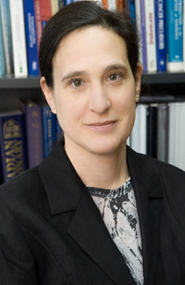 CHUM Research Centre
marie-helene.mayrand@umontreal.ca
514 890-8000, ext. 15922

Gynecologist
Department of obstetrics-gynecology, CHUM
Professor
Department of obstetrics-gynecology and social and preventive medicine, University of Montreal
Other affiliations
Public health expertise and reference centre
Keywords
Screening for gynecological cancers, prevention of diseases related to human papillomaviruses, colposcopy, clinical research, epidemiology, women's health.
Research interests
Comparison of the performance of different cervical cancer screening tests.
Evaluation of algorithms allowing the identification of treatment failures of pre-invasive lesions of cervical cancer.
Evaluation of ways of integrating vaccination and screening strategies for cervical cancer prevention.
Publications