Ph.D.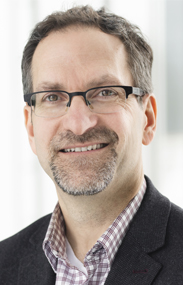 Centre de recherche du CHUM
Director
Healthcare management hub, HEC Montréal
Full Professor
HEC Montréal
Contact
denis.chenevert@hec.ca
514-340-6625
The patient who needs immediate assistance should not communicate directly with the researcher. Instead, they should call the doctor's office or take other appropriate measures, such as going to the nearest emergency service.
Other affiliations
Director
Change management axis, Unité de Soutien SSA
Keywords
Burnout
Well-being
Change management
Healthcare team mobilization
Research interests
The role of resilience on the health and well-being of interprofessional teams: validation of a participatory managerial approach (CRSH)
Assessment of organizational and individual determinants of burnout among first-level supervisors. Study in 2 sectors: health and social services and manufacturing (IRSST)
Mixed Methods Research: Identify Barriers and Facilitators to Support for Psychological Self-Care and Protections from Moral Distress for Health-Care Workers (MHCC)
Partnership for the experimentation and comparative analysis of the best management practices of organizations acting as intermediaries of open innovation in health (CRSH)
The role of team resilience in the link between the implementation of a participatory managerial approach, occupational health and their consequences on organizational results (FQRSC).
Publications