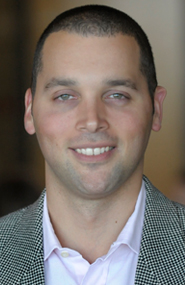 CHUM Research Centre
Interventional cardiologist
CHUM
Assistant clinical professor
Department of medicine, Université de Montréal
Contact
brian.potter@umontreal.ca
514 890-8000, ext. 14547

The patient who needs immediate assistance should not communicate directly with the researcher. Instead, they should call the doctor's office or take other appropriate measures, such as going to the nearest emergency service.
Keywords
Epidemiology, cost-effectiveness analysis, regionalization studies of services, quality of act and services, acute cardiac care, cardiogenic shock, interventional cardiology, acute coronary syndromes.
Research interests
Health economics, optimization of health services, pharmaco-epidemiology, quality of care indicators, interventional cardiology for heart failure.
Publications