Ph.D.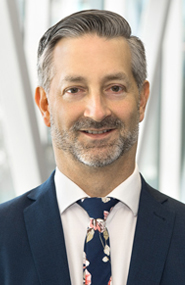 Centre de recherche du CHUM
Chief physicist
Physics unit, Department of radiation oncology, CHUM
Associate professor
Faculty of Arts and Science, Department of Physics, Université de Montréal
Associate professor-researcher
Faculty of medicine, Department of radiology, radiation oncology and nuclear medicine, Université de Montréal
Contact
francois.deblois.chum@ssss.gouv.qc.ca
514-890-8000, ext.: 27290
The patient who needs immediate assistance should not communicate directly with the researcher. Instead, they should call the doctor's office or take other appropriate measures, such as going to the nearest emergency service.
Other affiliations
Assistant professor
Department of Oncology, McGill University
Keywords
Dosimetry
Radiation therapy equipment
3D printing
Publications
Publications indexed on ResearchGate
Publications indexed on Google Scholar
News
ÉTS, CHUM and CIUSSS NIM launch a network for the 3D printing of medical equipment