inf., Ph.D.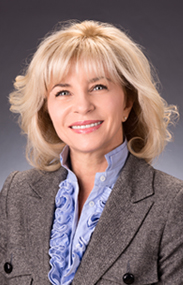 CHUM Research Centre
Full professor
Faculty of nursing, Université de Montréal
Holder
Université de Montréal Research Chair in Innovative Nursing Practices
Website: www.crsi.umontreal.ca
Contact
jose.cote@umontreal.ca
514 890-8000, ext. 15534

The patient who needs immediate assistance should not communicate directly with the researcher. Instead, they should call the doctor's office or take other appropriate measures, such as going to the nearest emergency service.
Other affiliations
Researcher
AIDS and Infectious Disease Network
Researcher
Quebec Network on Nursing Intervention Research
Associate researcher
Public Health Research Institute
Member
Ordre des infirmières et infirmiers du Québec (OIIQ)
Keywords
Chronic diseases, HIV-AIDS, comorbidity, self-care support, nursing, information technology, e-health, personalized web interventions, new practices.
Research interests
Development and evaluation of innovative nursing practices (e-health) targeting patients with chronic health problems, whose needs are complex (e.g., HIV-Aids, cancer, serious heart or kidney malfunctions, diabetes) and who require continuous and personalized follow-up care.
Virtual nursing intervention concept and innovative platform called TAVIE for Traitement Assistance Virtuelle Infirmière et Enseignement (French acronym for Treatment Virtual Nurse Assistance and Teaching). The TAVIE? interventions are based on the theories of behaviour change. They aim at providing individuals with tailored real-time support in the management of the challenges inherent to their health conditions. These interventions are driven by a decision tree, which differentiate then markedly from typical static information websites. The web applications also offer access to personalized education and reliable and quality information at all times.
Development of new web-based research strategies. All the steps of a traditional randomized control trial have been transposed to an online research strategy (recruitment, selection, randomization, measurement, and participant follow-up), which opens up new and highly promising research avenues.
Studies having a direct impact on care and follow-up care. Our privileged relationships with clinical and community organizations have allowed us to anchor our research in the concerns and priority clinical problems of the patients.
Publications
Publications indexed on Research Gate
News
À ta santé… connectée! (In French only)
La chercheuse José Côté lance le premier numéro d'une revue scientifique comme rédactrice en chef (In French only)
La Chaire de recherche sur les nouvelles pratiques de soins infirmiers souligne le travail exceptionnel de quatre étudiants (In French only)
José Côté, lauréate d'un Prix Femmes de mérite remis par le Y des femmes de Montréal (In French only)