B.Eng., Ph.D.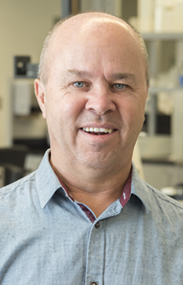 CHUM Research Centre
Director
Laboratory of biorheology and medical ultrasonics (LBUM), CRCHUM
Professor
Department of radiology, radio-oncology and nuclear medicine, Université de Montréal
Professor
Institute of biomedical engineering, Université de Montréal
Contact
guy.cloutier@umontreal.ca
514 890-8000, ext. 24703

The patient who needs immediate assistance should not communicate directly with the researcher. Instead, they should call the doctor's office or take other appropriate measures, such as going to the nearest emergency service.
Other affiliations
Member
Institute of biomedical engineering, Université de Montréal
Keywords
Vascular imaging, biomedical images and signals, cardiovascular biomechanics, medical ultrasonography, blood rheology, ultrasound imaging.
Research interests
Research and development in several areas related to medical imaging applied to vascular pathologies, rheological disorders of blood circulation, and breast cancer.
Improvements to diagnosis and follow-up of hyper-erythrocyte aggregation, a pathological state promoting blood hyper viscosity and thrombotic side-effects, arterial atherosclerosis, venous thrombosis, vascular aneurysms, and cancer tumors with new imaging methods.
Development of new methods to characterize the biomechanical properties of the abovementioned pathologies by ultrasound elastography.
Ongoing collaborations with clinical scientists in radiology and cardiology, basic scientists specialized in cardiovascular pathologies, biomedical engineers, and medical physicists.
Publications