M.D., M.Sc., FRCPC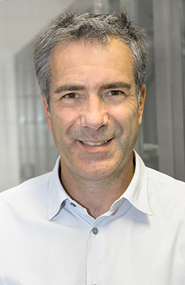 CHUM Research Centre
Physician
CHUM
Full professor
Department of radiology, radiation-oncology and nuclear medicine, Université de Montréal
Director
Departement of radiology, radiation-oncology and nuclear medicine, Université de Montréal
National Scientist
FRQS
Contact
gilles.soulez.chum@ssss.gouv.qc.ca
514 890-8000, ext. 26522

The patient who needs immediate assistance should not communicate directly with the researcher. Instead, they should call the doctor's office or take other appropriate measures, such as going to the nearest emergency service.
Keywords
Imaging, interventional radiology, cardiovascular diseases.
Research interests
Carotid, plaque detection in ultrasound and MRI, biological optimization of stent-grafts, segmentation and modelization of abdominal aortic aneurysms in CT, evaluation of C-arm CT in peripheral vascular interventions, modelization of soft tissue vascular malformations in MRI, endovascular navigation of ferromagnetic agents in MRI.
Publications