M.D.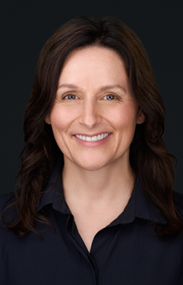 Centre de recherche du CHUM
Associate clinical professor
Department of radiology, radiation oncology and nuclear medicine, Faculty of Medicine, Université de Montréal
Radiation oncologist
Department of radiation oncology, CHUM
Contact
cynthia.menard@umontreal.ca
514 890-8000, ext. 23193
The patient who needs immediate assistance should not communicate directly with the researcher. Instead, they should call the doctor's office or take other appropriate measures, such as going to the nearest emergency service.
Other affiliations
TECHNA, University of Toronto
Keywords
Radiotherapy, brachytherapy, imaging, prostate cancer.
Research interests
The primary focus of my scholarly activity is to better individualize radiation therapy through the development, validation, and clinical application of magnetic resonance imaging techniques to radiation treatment planning, response assessment, and treatment adaptation.
I have specifically invested my efforts to improving radiotherapy to the brain and for prostate cancer.
Publications
Publications indexed on PubMed
News
Prostate cancer and image-guided therapy: Dr. Cynthia Ménard awarded a $3M grant
Prostate Cancer: $200,000 Research Grant for Dr. Cynthia Ménard