M.D., Ph.D., FRCPC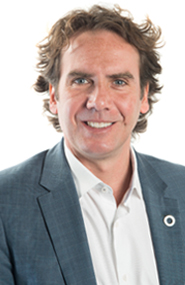 CHUM Research Centre
Director
Neuroimmunology research laboratory, CRCHUM
Physician
Division of neurology, CHUM
Full professor
Department of neurosciences, Université de Montréal
Chairholder
Canada Research Chair in Multiple Sclerosis
Chairholder
Power Corporation of Canada Chair in neuroscience, Université de Montréal
Contact
a.prat@umontreal.ca
514 890-8123
The patient who needs immediate assistance should not communicate directly with the researcher. Instead, they should call the doctor's office or take other appropriate measures, such as going to the nearest emergency service.
Other affiliations
Adjunct professor
Department of immunology, infectiology and microbiology, Université de Montréal
Keywords
Neuroimmunology, multiple sclerosis, human and animal immunology, hemoencephalic barrier.
Research interests
The immunological roles of the blood-brain barrier (BBB) in multiple sclerosis, the mechanisms of monocyte and lymphocyte migration across endothelial barriers, and the physiological regulation of endothelial barrier functions by glial cells.
TH17 lymphocyte subsets and biology: novel regulatory pathways and their regulation during inflammation.
Novel tight junction molecules of the human BBB.
Novel adhesion molecules of the human BBB.
Publications
News
Quebec COVID Biobank: CRCHUM Teams on the Front Lines