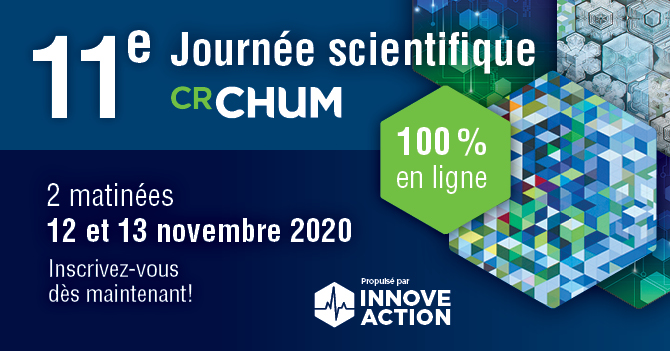 Not getting enough fresh air lately? Boost your brain's oxygen supply in the company of Sir Peter J. Ratcliffe, the 2019 Nobel Prize laureate in physiology or medicine. On November 12th, the British researcher will explain how our cells adapt to a lack of oxygen, allowing us to live.
The CHUM Research Centre (CRCHUM) has traditionally invited a Nobel laureate or a prestigious guest to our annual scientific day. We'll bow to tradition once again, albeit remotely, for this 11th year of the event, scheduled for the mornings of November 12th and 13th.
This year's theme is the many facets of hypoxia: from basic research to clinical applications—a nod to the research field of our featured speaker, whose virtual presence will be a great honour.
Sir Ratcliffe's research has elucidated the mechanisms by which human and animal cells sense oxygen levels and respond through adaptive changes in gene expression.
Currently the director of clinical research at the Francis Crick Institute (London) and the director of the Target Discovery Institute at the University of Oxford, Sir Ratcliffe (insérer URL vers bio complète sur Grenadine) founded the hypoxia biology laboratory at Oxford.
On November 12th, the researcher, knighted by the Queen of England in 2014 for his services to medicine, will present a lecture in English entitled Understanding Cellular Oxygen Sensing Mechanisms: Implications for Medicine. The presentation will be followed by a question period.
During this 11th Scientific Day, two virtual morning sessions are offered to you to satisfy your intellectual curiosity.
Talks given by our researchers will provide an opportunity to showcase the CRCHUM's vital contribution to the global advancement of scientific knowledge, particularly in the following research areas:
You will also be able to learn about the latest research being conducted by some of our doctoral students or postdoctoral fellows.

> Details of the program for the 11th Scientific Day
> Register in advance for this outstanding event