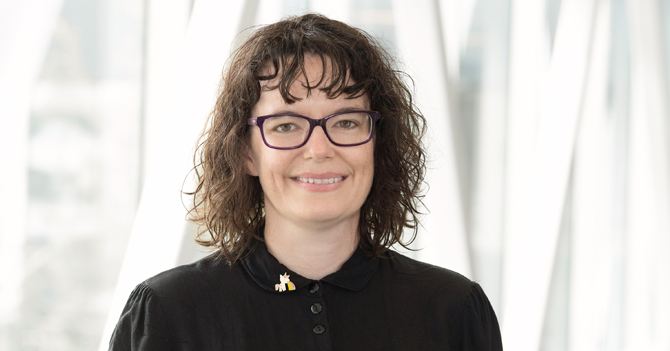 On September 24, we will welcome Dr Sarah Larney at the Conference of CRCHUM. She is one of our regular Scientists and she is with the Health Innovation and Evaluation Hub Research Theme.

---
FRIDAY, SEPTEMBER 24, 2021 – 12 P.M. TO 1 P.M.
*You will receive a confirmation email containing the information you need to join the meeting.

Sarah Larney is a researcher at CRCHUM and an Assistant Professor at the Faculty of Medicine, Université de Montréal. She received her PhD from the University of New South Wales (UNSW) in Australia in 2011 and completed postdoctoral studies at Brown University (Rhode Island).
Her research focuses on the epidemiology of injecting drug use and drug-related harms such as hepatitis C infection, bacterial infections, and excess mortality. Much of her work has used population data to understand the impacts of opioid agonist treatment on a range of health and social outcomes for people with opioid use disorder. Current projects include work investigating the impacts of the COVID-19 pandemic on people who use drugs and the delivery of harm reduction services and developing the first cohort of older people who use drugs.
The overdose crisis in Canada, the United States and elsewhere continues, exacerbated by the COVID-19 pandemic. But people who use illicit opioids experience a high risk of mortality across a range of causes, not only overdose. This presentation will highlight global trends in mortality from various causes and discuss opportunities to address the enormous burden of ill-health and excess mortality experienced by this population, with a focus on the need to scale up combination interventions across a myriad of health and social issues.

Invited by Lise Gauvin
Health Innovation and evaluation Hub Research Theme

We look forward to seeing you connected in large numbers!

---
ABOUT CRCHUM CONFERENCES
The CRCHUM Conferences are free weekly meetings featuring renowned scientific speakers from various disciplines.
> Schedule of the CRCHUM Conferences