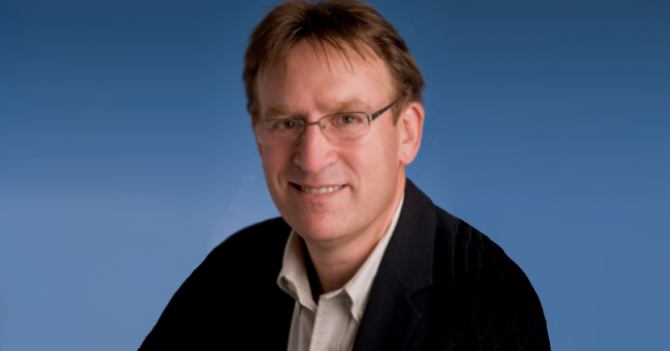 At the May 14, CRCHUM conference, we will hear from Gary Lewis, Director at the Banting and Best Diabetes Centre, University of Toronto.
Chylomicron (CM) secretion is regulated by luminal and systemic nutrient, neural, hormonal and metabolic signals. The feeding-fasting cycle is characterized by rapid secretion of the majority of ingested triglycerides (TGs) in CMs and prolonged retention of some TGs after a meal. TGs retained in the small intestine in various intra- and extracellular compartments (in cytoplasmic lipid droplets [CLDs] or CMs, respectively) are released in response to the gut peptide glucagon-like peptide-2 (GLP-2) and oral glucose. This seminar will highlight work performed in humans and animal models that explores the molecular mechanisms of intestinal TG release and CM secretion.

---
FRIDAY, MAI 14, 2021 – 12 P.M. TO 1 P.M.
*You will receive a confirmation email containing the information you need to join the meeting.

Dr. Gary Lewis completed his medical training in 1982 at the University of Witwatersrand in South Africa, followed by specialty training in Internal Medicine and then Endocrinology at the University of Chicago. He joined the staff of the Toronto General Hospital in 1990, was appointed Head of the Division of Endocrinology at University Health Network and Mount Sinai Hospitals in 2001, Director of the University of Toronto Division of Endocrinology and Metabolism in 2008 and Director of the Banting and
Best Diabetes Centre, U of T, in 2011. Dr. Lewis is a Principal Investigator of Diabetes Action Canada, one of the chronic disease networks funded through the Strategy for Patient-Oriented Research (SPOR) Initiative, and undertakes translational research with active patient engagement. He is a Full Professor in the Departments of Medicine and Physiology, University of Toronto and he holds the Sun Life Financial Chair in Diabetes and the Drucker Family Chair in Diabetes Research.
Dr. Lewis has made a number of seminal discoveries elucidating the mechanism of blood fat abnormalities in diabetes and prediabetic states. The specific areas in which his research has had a major impact are the study of postprandial lipoprotein metabolism, the mechanism of HDL lowering, the mechanism of triglyceride rich lipoprotein overproduction by liver and intestine and the mechanism of free fatty acid impairment of pancreatic insulin secretion, the latter potentially contributing to pancreatic failure and the development of type 2 diabetes. He is recognized internationally as a foremost expert in the field of lipoprotein metabolism in insulin resistance and diabetes.
Dr. Lewis has been awarded and honored by several organizations. To mention a few, he is the recipient of the 2016 Canadian Society of Atherosclerosis, Thrombosis and Vascular Biology Scientific Excellence Award, the 2013 Canadian Society for Clinical Investigation (CSCI) Distinguished Scientist Award and Lecture, a Canada Research Chair in Diabetes, the Canadian Diabetes Association Young Scientist Award, and has been elected to the American Society for Clinical Investigation and the Canadian Academy for Health Sciences. He has been invited to present his research findings at numerous universities around the world and at prestigious international meetings.

Invited by Stephanie Fulton
Cardiometabolic Theme

We look forward to seeing you connected in large numbers!

---
ABOUT CRCHUM CONFERENCES
The CRCHUM Conferences are free weekly meetings featuring renowned scientific speakers from various disciplines.
> Schedule of the CRCHUM Conferences