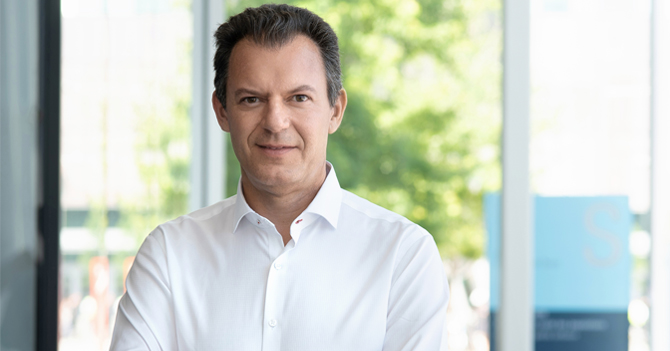 The Holiday greetings that we usually exchange at this time of the year may seem a bit out of place or even unfit for the current circumstances. Nevertheless, I want to offer you my best, heartfelt wishes—with even greater conviction than in years past—for happiness, health, scientific discoveries and personal and professional fulfillment in 2021.
Our community has managed to get through the first 10 months of this pandemic by working together and actively contributing to the fight against the coronavirus. In 2021, we will continue along this same path, with the kindness, determination and resilience that characterize us.
There's no question that the situation is still tense. The second wave doesn't appear to be receding, we are concerned for our loved ones, and the extended lockdown and newly implemented curfew are complicating our lives. Many of us feel discouraged or even depressed. Yet, as the new year begins, let' us remain hopeful!
Immunization has begun in Quebec and will continue over the coming months. Developing vaccines in less than a year is an incredible scientific accomplishment. Success stories like these rely on decades of basic research in fields such as virology, immunology, molecular biology and biophysics. Through our research programs, we are all contributing to the medical and technological advances of the future.
Scientific endeavours at the CRCHUM will continue in 2021, in compliance with the health measures in effect. Last week you received the guidelines that are currently being implemented. Please observe them to the letter and take note of all communications issued by the CRCHUM in this regard, as the situation changes quickly. Our researchers' retreat will be held virtually on the mornings of January 21st and 22nd. In addition to the traditional presentations given by new researchers and award of excellence recipients, we will have two discussion panels on our big data analysis infrastructure needs and on the principles of equity, diversity and inclusion.
I am looking forward to seeing you all again and extend my most sincere wishes once more for a great year ahead.
Take care of yourselves and your loved ones and stay safe!

Dr. Vincent Poitout
Director of Research at the CHUM
Scientific Director of the CRCHUM