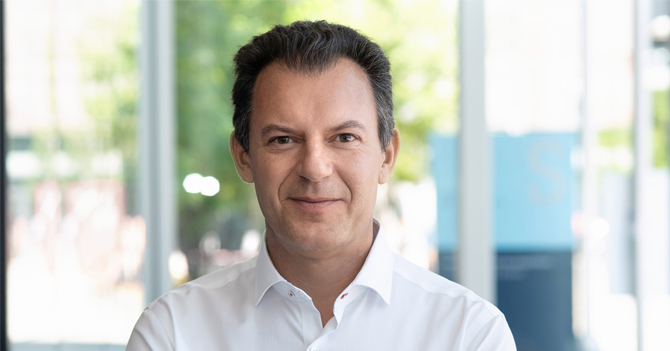 Before writing this note I read the one I wrote at the same time last year. I could have copy-pasted its content, given how similar the circumstances are!
In the third paragraph, I wrote: "There is no question that the situation is still tense. The second wave doesn't appear to be receding, we are concerned for our loved ones, and the extended lockdown and newly implemented curfew are complicating our lives. Many of us feel discouraged or even depressed. Yet, as the new year begins, let' us remain hopeful!
Replace "second" by "fifth", and here we are!
After a moment of hope in the fall of 2021, Omicron came to dramatically disrupt our plans for the holiday season and I have no doubt that yours have been perturbed as much as mine - I wrote this from my basement where I was confined for 10 days!
Despite these roller coasters, the disappointments, the feeling that this will never end, the gloom accentuated by the short gray days of winter, I reiterate what I wrote last year: we must remain hopeful.
Because we are part of the solution; because the research carried out by the CRCHUM teams contributes to the advancement of knowledge at a time when we need it more than ever; because all the members of the CRCHUM, researchers, employees, students, contribute to the pursuit of our research activities and to the functioning of the center despite the restrictions. I sincerely thank you for your collaboration.
Furthermore, our community plays a vital role in building a knowledge-based society, in guiding the decisions of our policymakers, and in countering disinformation. We must pursue this mission, relentlessly, because it is noble and necessary. The unprecedented health situation demands it.
As the new year begins, we will continue to adjust our activities and our scientific life according to public health recommendations. I ask you to strictly adhere to the instructions communicated to you regularly by the management team and to exercise the utmost caution. I encourage you, if you haven't already, to receive your third vaccine dose. I also remind you that teleworking remains mandatory for all those whose tasks are compatible, that procedure masks must be worn at all times except when you are alone in a closed room, and that team meetings must be held in virtual mode. Furthermore, anyone who has symptoms or who has tested positive for Covid-19 must contact the CHUM COVID line at 514 890-8308. You will be given instructions relevant to your specific situation.
Finally, we have made the decision to postpone the researchers' retreat to May in order, we hope, to be able to hold it face-to-face. We will discuss our long-term vision for our research center, discussions not very compatible with the virtual format. Until then, the scientific conferences will continue in virtual mode until further notice.
Despite the difficult circumstances, I extend my sincere best wishes for health, happiness, and success for the New Year. Take care of yourself and your loved ones, and may 2022 bring us great scientific discoveries!