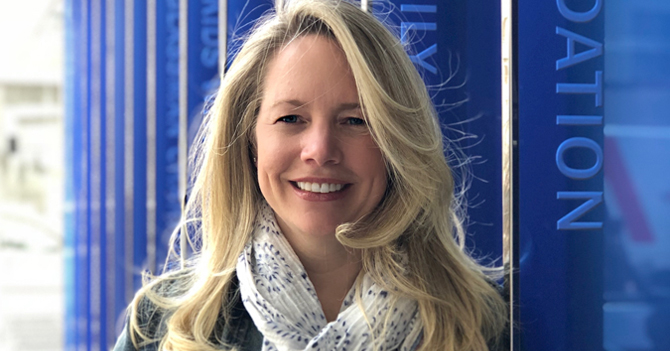 On Friday, February 7, 2020, the CRCHUM Conferences will host Samantha Anthony, health clinician scientist at the Hospital for Sick Children.
Abstract
Enhance knowledge around the use of Patient‐Reported Outcome Measures (PROMs) in clinical pediatric transplantation practice.
Gain insight into the perspectives of key stakeholders including transplant patients, caregivers and healthcare providers, around the use of PROMs in clinical care.
Increase understanding of potential barriers and facilitators to the implementation of PROMs in transplant practice.
As part of the transplant symposium.
Invited by Marie-Chantal Fortin. Immunopathology axis.
This conference will be presented in English.
Friday, February 7, at 12
Auditorium of the CRCHUM , R05.210 and R05.220
900 Saint-Denis Street, 5th floor
Montreal (Quebec), H2X 0A9
Samantha Anthony, Ph.D., MSW
Health Clinician Scientist, Hospital for Sick Children
About CRCHUM Conferences
The CRCHUM Conferences are free weekly meetings featuring renowned scientific speakers from various disciplines. These conferences are accredited by the Royal College of Physicians and Surgeons of Canada as continuing professional development activities.
About our scientific activities
> Schedule of the CRCHUM Conferences and the scientific activities at the CRCHUM (in French)