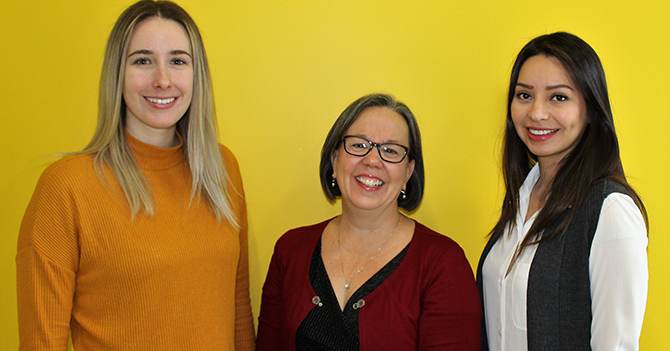 On Friday, March 15, 2019, the CRCHUM Conferences will host Line Beaudet, researcher at the CRCHUM, Marianne Thériault and Roxana Rivero Molina,
clinicasl nurses at the CHUM.
Abstract
Improving the adaptation from pediatric environment to adult environment would facilitate the transition of experiences of young people with epilepsy and caregivers. Critical Care Services Ontario (2017) has published guidelines for the transition of these youth to begin coordination of health services. However, the organization makes no recommendation as to the components of the transition program. To our knowledge, two Canadian programs started with 17-year-olds, leaving little time for developing self-management skills around epilepsy. Based on empirical writings and the needs expressed by youth and caregivers, an innovative transition program, conceived in partnership between CHU Sainte-Justine and the CHUM, will be presented as well as examples of associated clinical projects and research.
This conference will be presented in French.
Friday, March 15, at noon
Auditorium of the CRCHUM , R05.210 and R05.220
900 Saint-Denis Street, 5th floor 
Montreal (Quebec), H2X 0A9
Line Beaudet, inf., Ph. D.
Researcher, CRCHUM
Marianne Thériault, inf., M. Sc.
Clinical nurse, CHUM
Roxana Rivero Molina, inf., B. Sc.
Clinical nurse, CHUM
About CRCHUM Conferences
The CRCHUM Conferences are free weekly meetings featuring renowned scientific speakers from various disciplines. These conferences are accredited by the Royal College of Physicians and Surgeons of Canada as continuing professional development activities. 
 
About our scientific activities
> Schedule of the CRCHUM Conferences and the scientific activities at the CRCHUM (in French)