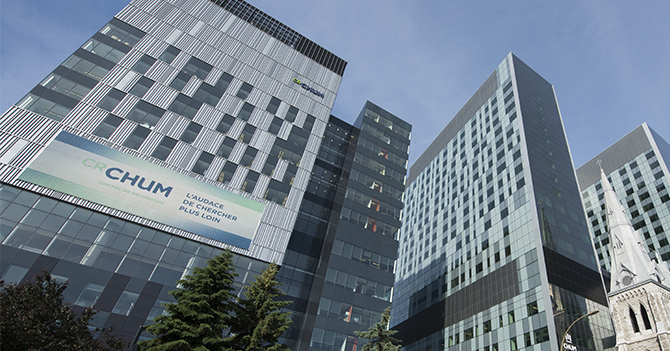 As part of the National Table of Directors of Research, nearly 50 people participated in the Symposium "Structuring Initiative on databases and biobanks of hospitals - database project" organized on March 18 by the CRCHUM.
Ultimate goal? Draw up and set up a global strategy for access to institutional clinical-administrative data. A strategy that will improve patient care and health system performance through data acquisition and coupling, and facilitate research and innovation through easy, secure and appropriate access to relevant information.
To meet this challenge, directors of research, researchers, managers, information technology professionals, and performance and quality professionals have voiced their opinions on this day. Also invited were officials from the Ministry of Health and Social Services, the Office of Innovation, and the Ministry of Economy and Innovation.
At the beginning of the symposium, the participants were able to benefit from an update of the various structuring initiatives and to appreciate the work already done during the first phase of the project.
This was followed by a series of presentations on the strategy of valorization of health and social services data (Hassan Diab, CHUS), the experience of a data user (Alain Gignac, Precinomics Health Solutions), primary care line and analyses distributed by PARS3 (Alain Vanasse, CRCHUS) and institutional clinical data (three presentations by Philippe Jouvet, CHU Sainte-Justine, David Buckeridge, MUHC, Michaël Chassé and CHUM).
Through their mobilization and participation, the participants made some recommendations to shape the strategy of the second phase of the project. The general opinion is that it is important to continue to build on the experiences of all, to continue to exchange ideas in order to advance the reflection and to find the concrete inter-institutional projects that will enable us to move forward.