Stephanie Coronado-Montoya receives a Vanier Canada Graduate Scholarship
Stephanie Coronado-Montoya, a Ph.D. student in Dr. Didier Jutras-Aswad's lab, earns one of the most prestigious and competitive graduate awards in Canada, the Vanier Canada Graduate Scholarship (Vanier CGS). She has achieved the distinction of being awarded a Vanier Scholarship for 2020 thanks to her Ph.D. project.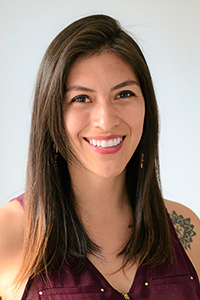 Her research project centers around developing and evaluating a brief harm reduction intervention for young adults with psychosis who use cannabis. The intervention will be delivered towards this very vulnerable population through a fun and engaging mobile app called CHAMPS, that Stephane and her colleagues are currently developing.
"I applied to Vanier as an ambitious wish, but did not believe I could actually get such a highly competitive and prestigious award," recalled Stephanie Coronado-Montoya. "Winning this award was immense—it is an amazing feeling to know that people believe in you and your potential, and that by naming you a Vanier scholar, they want to open more doors for you and give you the resources to successfully carry out your career and life plans. I have every intention of proving that they were right to believe in me."
The scholarship is valued at $150,000 over three years during doctoral studies and is funded by the Canadian government. The scholarship is given on the basis of academic excellence, research potential and leadership.
Named after Major-General Georges P. Vanier, the first francophone Governor General of Canada, the Vanier CGS program helps Canadian institutions attract highly qualified and sought-after doctoral students from across Canada and around the world.
Dr. Jutras-Aswad's Lab in the Spotlight
Another good news in Dr. Jutras-Aswad's team: Stephanie Coronado-Montoya and Ovidiu Tatar obtained the Frederick-Banting and Charles-Best Canada Graduate Scholarships at the Doctoral level, while Gabriel Bastien won it at the Master level. Congratulations!
Stephanie Coronado-Montoya receives a Vanier Canada Graduate Scholarship