B.A., B. Sc., M. Sc., MDCM, CSCN(EEG), PhD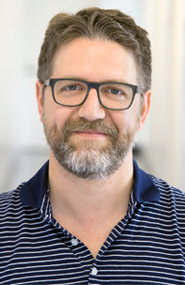 CHUM Research Centre
Clinical assistant professor
Faculty of medicine, Department of neuroscience and department of social and preventive medicine, Université de Montréal
Contact
mark.keezer@umontreal.ca
514 890-8233

The patient who needs immediate assistance should not communicate directly with the researcher. Instead, they should call the doctor's office or take other appropriate measures, such as going to the nearest emergency service.
Keywords
Clinical epidemiology, epilepsy, co-morbidities research, systematic reviews and meta-analysis, research based on the general population.
Research interests
The comorbidities of epilepsy and the results in the patient.
The elderly and frail person with epilepsy, including etiology and treatment.
Publications
Publications indexed on PubMed
News