Ph.D.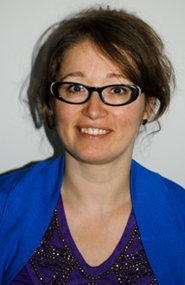 CHUM Research Centre
Assistant professor
Department of social and preventive medicine, École de santé publique, Université de Montréal
Contact
marie-pierre.sylvestre@umontreal.ca
514 890-8000, ext. 31473
Website: www.mapageweb.umontreal.ca/sylvesma
The patient who needs immediate assistance should not communicate directly with the researcher. Instead, they should call the doctor's office or take other appropriate measures, such as going to the nearest emergency service.
Keywords
Biostatistics, epidemiology, genetic epidemiology.
Research interests
Trajectory modelling, flexible methods for curve estimation, methods for genome-wide association studies, cumulative exposure modelling, survival analysis, longitudinal models, Monte Carlo studies.
Publications
Publications indexed on PubMed
News
Un outil pour détecter le risque de fumer chez les jeunes développé au CRCHUM (In French only)
Étude sur le cannabis : Maire-Pierre Sylvestre reçoit 200 000 $ de la la société canadienne du cancer (In French only)