M.D., Ph.D.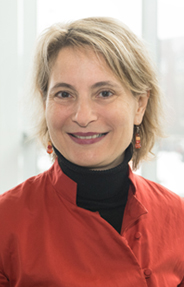 CHUM Research Centre
Full Professor
Department of management, evaluation and health policy, School of Public Health, Université de Montréal
Full Professor
Department of family medicine and emergency medicine, Faculty of Medicine, Université de Montréal
Chair holder
Senior Scholar at the University of Montreal Hospital Center (CHUM), Evaluation Program of State-of-the-Art Technology and Methods: Citizen and patient engagement in the transformation of health organisations and institutions (CRCHUM-FRQS-MSSS)
Co-Director
Centre of Excellence on Partnership with Patients and the Public (CEPPP)
Contact
marie-pascale.pomey@umontreal.ca
514 890-8000, ext. 14302
> Facebook
> Twitter
> LinkedIn

The patient who needs immediate assistance should not communicate directly with the researcher. Instead, they should call the doctor's office or take other appropriate measures, such as going to the nearest emergency service.
Other affiliations
Consulting physician
National Institute of Excellence in Health and Social Services
Keywords
Patient engagement, care and service partnership, quality and safety of care, patient resources.
Research interests
Impact of patient engagement at all levels of health system governance on quality and safety of care.
Using e and m-mobiles on patient engagement at the clinical and organizational level.
Health policy development (medication /drug/ privatization / primary care / regionalization).
Publications
Publications indexed on PubMed
News
CIHR/COVID-19 Grants: $2.3M for CRCHUM teams
Marie-Pascale Pomey remporte un prix du Patient Experience Journal (In French only)
Patients et citoyens partenaires, des alliés incontournables de la recherche (In French only)
Parole-CEVARMU, un projet de recherche où les voix des pairs apaisent les maux (In French only)