Ph.D. / Psy.D.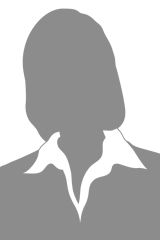 Centre de recherche du CHUM
Psychologist
Radio-oncology departement, CHUM
Contact
marie-eve.pelland.chum@ssss.gouv.qc.ca
514 890-8000, ext. 28133
The patient who needs immediate assistance should not communicate directly with the researcher. Instead, they should call the doctor's office or take other appropriate measures, such as going to the nearest emergency service.
Keywords
Psychosocial oncology, anxiety, fatigue, patient reported outcomes, quality of life, fear of cancer recurrence.
Research interests
Screening for radiotherapy mask anxiety in patients with ENT cancer
Assessment and management of symptoms reported by oncology patients
Pre-radiotherapy anxiety
Psychotherapeutic interventions for cancer related fatigue
Publications