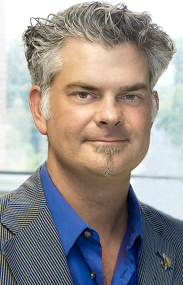 CHUM Research Centre
Nephrologist
CHUM
Associate clinical professor
Department of medicine, Université de Montréal
Contact
jf.cailhier@umontreal.ca
514 890-8000, ext. 25617

The patient who needs immediate assistance should not communicate directly with the researcher. Instead, they should call the doctor's office or take other appropriate measures, such as going to the nearest emergency service.
Keywords
Macrophage biology, tumor-associated macrophages, transplantation, oncology, renal chronic rejection.
Research interests
Role of the microenvironment in the reprogramming of macrophages. We are evaluating how the environment in the transplanted kidney in chronic rejection and ovarian and renal tumours modifies the functions and phenotype of macrophages.
Publications