Ing., M.Sc., PhD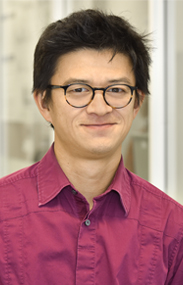 CHUM Research Centre
yufranc@me.com
514 890-8000, ext. 31268

The patient who needs immediate assistance should not communicate directly with the researcher. Instead, they should call the doctor's office or take other appropriate measures, such as going to the nearest emergency service.
Director
Microbubble theranostics laboratory, Imaging and engineering axis, CRCHUM
Assistant professor and researcher
Department of radiology, radio-oncology and nuclear medicine, University of Montreal
Other affiliations
Upcoming regular researcher
Quebec bio-imaging network
Keywords
Ultrasound imaging, ultrasound contrast agents, targeted therapy, targeted drug delivery, theranostics.
Research interests
Ultrasound contrast imaging
Ultrasound targeted therapy
Targeted drug delivery
Microbubble cell interactions
Cancer therapy
Provascular therapy
Immunotherapy
Publications