Dt. P., Ph.D.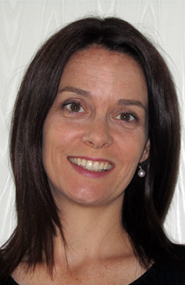 CHUM Research Centre
Assistant professor
Department of nutrition, Université de Montréal
Contact
chantal.bemeur@umontreal.ca
514 890-8000, ext. 30847

The patient who needs immediate assistance should not communicate directly with the researcher. Instead, they should call the doctor's office or take other appropriate measures, such as going to the nearest emergency service.
Other affiliations
Program biomedical sciences - Graduate studies, Université de Montréal
Principal investigator
Hepato-neuro lab
Keywords
Hepatic encephalopathy, liver disease, liver failure, mitochondrial disease, lactic acidosis, Leigh syndrome French Canadian version, malnutrition, brain, liver, mitochondrial dysfunction, inflammation, oxidative stress, molecular biology, imaging, animal models, basic studies, clinical studies.
Research interests
In general, my research activities concern pathologies affecting the brain and the liver, and are basic and clinical in nature. Specifically, my laboratory is interested in:
Implication of nutritional factors related to liver disease's complications including hepatic encephalopathy and the prevention of malnutrition in chronic liver disease.
Analysis of factors and mechanisms related to the triggering of lactic acidosis crisis in children afflicted with French Canadian Leigh Syndrome.
Study of the impact of gene mutation (LRPPRC) on mitochondrial function and susceptibility to inflammatory stress, in vitro and in vivo.
Study of the relation between oxidative stress, inflammation and brain function as well as antioxidant interventions in order to reduce reactive species toxicity and inflammatory modulators
Publications
Publications indexed on PubMed
News