inf. M. Sc. D.E.S.S.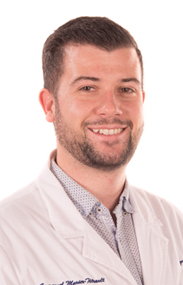 Centre de recherche du CHUM
Cardiology and heart surgery nurse practitioner
CHUM
Tutor
Université de Montréal
Contact
emmanuel.marier-tetrault.chum@ssss.gouv.qc.ca
514-890-8000, ext. 13757
> LinkedIn
The patient who needs immediate assistance should not communicate directly with the researcher. Instead, they should call the doctor's office or take other appropriate measures, such as going to the nearest emergency service.
Other affiliations
Member of OIIQ, SQIC and AIPSQ
Keywords
Cardiology
Heart Surgery
Heart Failure
Research interests
Descriptive study of heart failure patients in Quebec clinics.
Technology use to increase health access.
Surgical wounds complications after heart surgery (ex: teleconsultation).
Advanced heart failure therapies (ex: Entresto, Lancora, IV Iron).