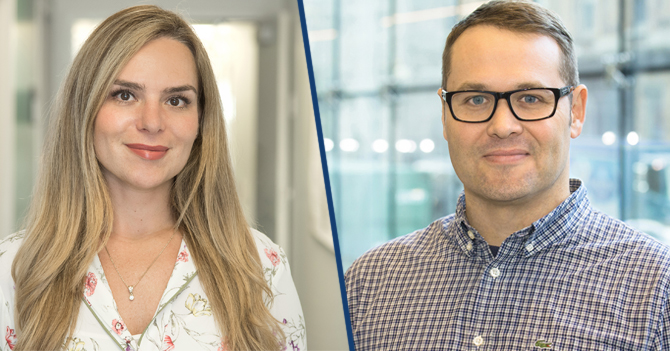 The management of the CHUM Research Centre is pleased and proud to announce the names of the researchers who have been awarded a new Canada Research Chair following the 2021 spring competition. We extend our congratulations to them.
Sophie Petropoulos (Research theme: Immunopathology) : Canada Research Chair in Functional Genomics of Reproduction and Development (Tier 2)
Hugo Bouchard (Research theme: Imaging and engineering): Canada Research Chair in Emerging Applications of Spectral Computed Tomography (Tier 2)
Funded by the Canadian Institutes of Health Research, the Social Sciences and Humanities Research Council of Canada and the Natural Sciences and Engineering Research Council of Canada, these chairs recognize research excellence in Canadian universities.
Tier 2 Chairs are five-year, one-time renewable awards designed to support new researchers and kick-start their careers. Institutions submitting applications to the Canada Research Chairs Program must adhere to strict rules, including those related to equity and diversity.