Ph.D.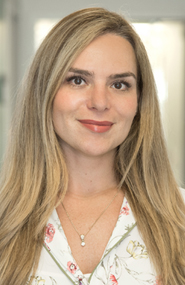 CHUM Research Centre
Assistant professor-researcher
Department of medicine, Faculty of medicine
Chairholder
Canada Research Chair in Functional Genomics of Reproduction and Development.
Contact
sophie.petropoulos@umontreal.ca
sophie.petropoulos@ki.se
514 890-8000, ext. 31408
> LinkedIn
The patient who needs immediate assistance should not communicate directly with the researcher. Instead, they should call the doctor's office or take other appropriate measures, such as going to the nearest emergency service.
Other affiliations
Assistant Professor
Department of clinical science, intervention and technology, Division of obstetrics and gynecology, Karolinska Institutet, Stockholm Sweden
Keywords
Single-cell genomics, reproduction and development, fetal programming, molecular and cellular biology, transgenerational inheritance, epigenetics, embryo development.
Research interests
Investigate how 'insults' during the preimplantation environment can modify the 'omics' (methylome, transcriptome and noncoding RNAs) of the first three lineages at single cell resolution and how these alterations reprogram the placenta and developing fetus, ultimately leading to disease and disorder later in life.
Investigate the impact of adjuvant therapies and ex vivo environment on preimplantation embryos, as occurring in Artificial Reproduction (ART).
Unravel fundamental aspects of the mammalian preimplantation embryo development and RNA biology.
Investigate the mechanism(s) underlying lineage formation in the mammalian embryo at a single-cell resolution.
Publications
News