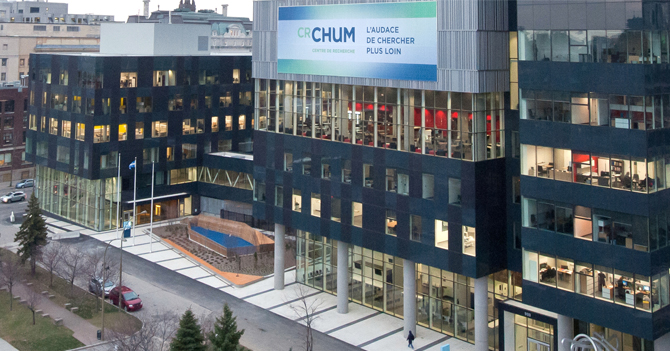 As part of the Fall 2019 Project Grant Competition, the Canadian Institutes of Health Research (CIHR) will fund 385 research grants awarded to 373 different principal investigators for a total investment of $ 275M.
Among them, 11 researchers from the University of Montreal Hospital Research Centre (CRCHUM) stood out.
Nathalie Arbour
Hassan Fahmi
Marie-Chantal Fortin
Stephanie Fulton
Gareth Lim
Nathalie Grandvaux
Daniel Kaufmann
Julie L. Lavoie
Naglaa Shoukry
Dominique Trudel
Christine Vande Velde
The CRCHUM would like to congratulate them and highlight the good performance of their research teams.
In Quebec, 629 applications were submitted for a success rate of 16.9%. The median grant amount? $745,875. In Canada, the number of applications submitted reached 2,183 and the success rate, 17.6%. Overall, the Canadian median grant amount was $749,700.
> View all CIHR competition results