Ph.D., M.D., FRCPC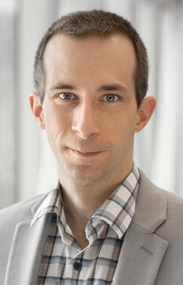 CHUM Research Centre
Nephrologist
Department of medicine, CHUM
Contact
william.beaubien@gmail.com
514 890-8000, ext. 34661
> Twitter
The patient who needs immediate assistance should not communicate directly with the researcher. Instead, they should call the doctor's office or take other appropriate measures, such as going to the nearest emergency service.
Other affiliations
Associate researcher
Montreal Heart Institute
Keywords
Acute kidney injury, chronic kidney diseases, intensive care, cardiac surgery, heart failure, renal replacement therapy, echographie.
Research interests
My research is focused on cardio-renal interactions. I am involved in projects integrating monitoring technologies and renal replacement therapy in the care of patients with cardiac and renal diseases. My main research subjects are the following:
Precise fluid balance management – assessment of organ congestion
Optimization of organ perfusion
Preventing cardiovascular events in chronic kidney diseases
Optimization of the management of congestive heart failure
Prevention of acute kidney injury after cardiac surgery
Publications
Publications indexed on PubMed
Publications indexed on ResearchGate
Publications indexed on Google Scholar