M. Sc., inf.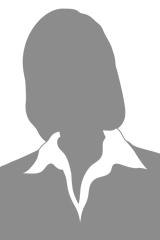 CHUM research centre
Senior consultant in development and simulation
Direction enseignement et de l'Académie, CHUM
Guest professor
Department of family medicine, Université de Montréal
Contact
nathalie.nadon.chum@ssss.gouv.qc.ca
514-890-8000, ext. 30715
> Linkedin
The patient who needs immediate assistance should not communicate directly with the researcher. Instead, they should call the doctor's office or take other appropriate measures, such as going to the nearest emergency service.
Other affiliations
Executive Director of the Quebec Heart Failure Society (QHFS)
Keywords
High fidelity simulation, pedagogy in clinical education, heart failure, telemedecine.
Research interests
Medical distress among residents
Technology Patient's Acceptance
Publications
Publications indexed on PubMed