M.D., M.Sc., FRCPC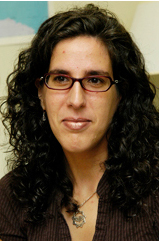 CHUM Research Centre
Physician
Department of Preventive and Public Health Medicine, CHUM
Associate Clinical Professor
School of Public Health, Université de Montréal
Contact
nathalie.auger@inspq.qc.ca
514 864-1600, ext. 3717
The patient who needs immediate assistance should not communicate directly with the researcher. Instead, they should call the doctor's office or take other appropriate measures, such as going to the nearest emergency service.
Other affiliations
Adjunct Professor
Department of Epidemiology, Biostatistics and Occupational Health, McGill University
Public health expertise and reference centre, INSPQ
Keywords
Maternal-child health, women's health, pregnancy, perinatal epidemiology, congenital anomalies, obstetrics, minority populations, epidemiology, cohort studies, case-control studies.
Research interests
I have a wide range of research interests in epidemiology, focusing on the application of novel methods in data analysis to answer interesting research questions using administrative databases.
Surveillance of congenital anomalies in Quebec.
Maternal substance use and health of women and children over the life course.
Pregnancy and maternal cardiovascular health later in life.
Neonatal morbidity and outcomes in children as they grow.
Environmental exposures and maternal-child health.
Publications
Publications indexed on PubMed
News
Life-threatening complications during pregnancy: greater long-term risk of death
Troubles de l'alimentation : Des risques cardiovasculaires plus élevés pour les femmes atteintes de boulimie (In French only)
Surgery before pregnancy linked to higher risk of opioid withdrawal in babies