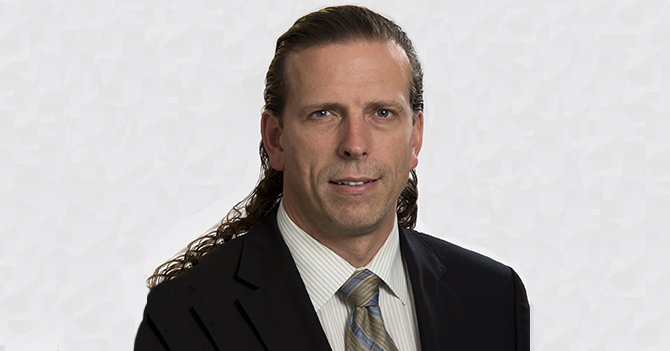 On Friday, June 14, 2019, the CRCHUM Conferences will host David Jaffray, senior scientist at Princess margaret cancer centre and executive VP in the technology and innovation at the University health network.
Abstract
Advances in detector and computing technology have transformed the use of x-rays in medical and industrial imaging over the past 20 years.  The demand for three-dimensional (3D) information in many settings of medicine, combined with the low cost of the detector technologies, had resulted in many novel applications ranging from image-guided surgery and radiotherapy to broad application in dentistry and other disciplines.  The development of cone-beam CT systems has also resulted in substantial efforts to characterize the physical performance of these systems in an effort to improve image quality.  The field has developed an excellent understanding of the physical factors limiting the performance of these systems (e.g. scatter, detector performance, beam hardening, motion) and have also developed a variety of schemes that are effective in mitigating their effect on image quality.    As a result, there are tens of thousands of cone-beam CT systems in use around the planet in a period of only a few decades.  More recent efforts are shifting the research focus from the detector to the source.   New developments in x-ray source design and concepts such as fluence-field modulation (FFM) are transforming the way we think about imaging systems while also creating opportunities for motionless systems that also truly optimize dose utilization.  A history of cone-beam CT developments and a description of more recent advances will be presented.
This conference will be presented in English.
Friday, June 14 at noon
Auditorium of the CRCHUM , R05.210 and R05.220
900 Saint-Denis Street, 5th floor 
Montreal (Quebec), H2X 0A9
David Jaffray, PhD
Senior Scientist, Princess margaret cancer centre
Executive VP Technology and Innovation, University Health Network
Director and Core Lead, Research Institute, Techna Institute for the Advancement of Technology for Health (Techna)
About CRCHUM Conferences
The CRCHUM Conferences are free weekly meetings featuring renowned scientific speakers from various disciplines. These conferences are accredited by the Royal College of Physicians and Surgeons of Canada as continuing professional development activities. 
 
About our scientific activities
> Schedule of the CRCHUM Conferences and the scientific activities at the CRCHUM (in French)