Ph.D.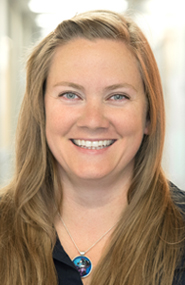 CHUM Research Centre
Associate professor
Department of microbiolgy, infectiology and immunology, University of Montreal
Contact
marie-claude.bourgeois-daigneault.chum@ssss.gouv.qc.ca
514 890-8000, ext. 12732
> LinkedIn
The patient who needs immediate assistance should not communicate directly with the researcher. Instead, they should call the doctor's office or take other appropriate measures, such as going to the nearest emergency service.
Keywords
Cancer, oncolytic viruses, immunotherapy, anti-cancer vaccination, breast cancer, leukemia.
Research interests
Our research team studies the use of oncolytic viruses for cancer immunotherapy.
More specifically, our research program includes 3 main facets:
The use of oncolytic viruses as platforms for personalized anti-cancer vaccination
The development of novel vaccination strategies using oncolytic viruses and bacteria
The study of the role of the immunoproteasome for the immunotherapeutic activity of oncolytic viruses
Publications
News
Personalized anti-cancer vaccine: oncolytic viruses to the rescue