PhD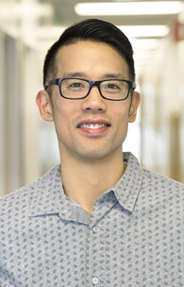 CHUM Research Centre
Assistant professor under grant
Department of medicine, Université de Montréal
Chairholder
Canada Research Chair in Adipocyte Development (Tier 2)
Contact
gareth.lim@umontreal.ca
514 890-8000, ext. 12927

The patient who needs immediate assistance should not communicate directly with the researcher. Instead, they should call the doctor's office or take other appropriate measures, such as going to the nearest emergency service.
Keywords
Diabetes, obesity, beta cells, adipocytes, molecular scaffold proteins, 14-3-3, signaling, transcriptomics, proteomics.
Research interests
The regulation of glucose and energy homeostasis is controlled by complex signaling networks that require precise actions of various proteins. Changes in the actions or cellular location of these proteins can lead to the development of metabolic diseases, such as diabetes and obesity. Currently, it is not clear how these proteins are coordinated in metabolically relevant tissues. Our lab focuses on the contributions of molecular scaffolds, and in particular members of the 14-3-3 protein family. Since their initial discovery in the brain, this unique class of proteins has been shown to have the ability to regulate the location of proteins and coordinate signalling networks. More specifically, we are investigating how 14-3-3 proteins influence the function and survival of pancreatic beta-cells, as well as examining how 14-3-3 proteins control processes related to the development and function of adipocytes, or fat cells. Both beta-cells and adipocytes are key cells in the development of type 2 diabetes and obesity, which are increasing at alarming rates in Canada and throughout the world.
Publications
Publications indexed on PubMed
News
Chaires de recherche du Canada : trois nouvelles et deux renouvelées au CRCHUM (In French only)