Ph.D.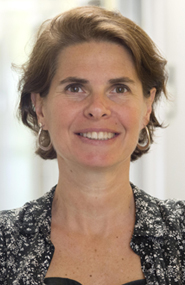 CHUM Research Centre
Theme leader
Immunopathology theme, CRCHUM
Director
Laboratory of pulmonary physiopathologies, CRCHUM
Director
Respiratory tissue Biobank, CRCHUM
Professor
Department of Medicine, University of Montreal
Contact
emmanuelle.brochiero@umontreal.ca
514-890-8000, ext.: 14691
The patient who needs immediate assistance should not communicate directly with the researcher. Instead, they should call the doctor's office or take other appropriate measures, such as going to the nearest emergency service.
Other affiliations
Director
Cystic fibrosis strategic group, Respiratory Health Network of Québec
Member
Canadian National Transplant Research Program
Member
Cystic Fibrosis Translational Research Center (CFTRc)
Keywords
Respiratory health, cystic fibrosis, lung transplantation, acute respiratory distress syndrome, epithelial injury and remodeling, epithelial repair and regeneration, bacterial infections, inflammation, therapies, ion channels.
Research interests
Our research activities focuses on the respiratory physiopathologies, especially cystic fibrosis, acute respiratory distress syndrome and lung transplantation.
Below is a list of our ongoing projects:
K+ channels as key targets to favor alveolar epithelial integrity and function during the resolution of acute respiratory distress syndrome
Therapeutic strategies for improvement of airway epithelial repair by targeting CFTR defect and bacterial infection in cystic fibrosis patients
Identification of novel markers and therapeutic targets associated with ischemia/reperfusion injury and primary graft dysfunction in lung
Regulatory mechanisms of fluid clearance and lung function by alveolar ion channels
These project are funded by the CIHR, NSERC, the Respiratory Health Network, the Canadian National Transplant Research Program et le Fonds Merck de la faculté de Médecine de l'Université de Montréal.
Publications
News
Cystic fibrosis: how to improve treatment efficacy and promote lung tissue repair?
2020 CRCHUM Awards of Excellence: five researchers in the spotlight
Emmanuelle Brochiero, New Head of the Immunopathology Research Theme
Comment mieux comprendre le syndrome de détresse respiratoire aiguë en lien avec la COVID-19? (In French)