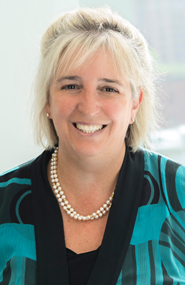 CHUM Research Centre
Head
Oncological Gynaecology Service, CHUM
Full professor
Department of obstetrics-gynaecology, Université de Montréal
Contact
diane.provencher.chum@ssss.gouv.qc.ca
514 890-8000, ext. 27244

The patient who needs immediate assistance should not communicate directly with the researcher. Instead, they should call the doctor's office or take other appropriate measures, such as going to the nearest emergency service.
Keywords
Gynecological cancer, ovarian cancer, hereditary cancer, multidisciplinary, molecular signature, networking, clinical research.
Research interests
Oncological gynaecology, translational studies of genetic and epigenetic events related to epithelial cancer of the ovary, clinical studies (phase I, phase II, phase III), networking and improvement of ongoing care and the integration of new technologies, familial susceptibility (breast-ovary).
Publications
Publications indexed on PubMed
News
CHUM Research Center Awards 2018 Excellence Awards
Recherche en oncologie de précision : 1 million de $ pour une équipe codirigée par la Dre Diane Provencher (In French only)
Addicted to Ran, Ovarian Cancer Cells Stop Moving When Deprived